It's the little ways that we show love to our employees.
Like offering eligible employees a comprehensive benefit package that provides both financial stability and protection.
Why do we do this?
Enrich our employees lives 
Attract top-tier new talent
Retain our dedicated, bright staff
USS is continually an employer of choice by constantly enhancing and expanding our benefit offerings. 
Holidays and Paid Time Off
Federal Holidays
The company recognizes the following modified Federal Holiday Schedule, subject to change.

Martin Luther King Jr.'s Birthday

President's Day

Memorial Day

Independence Day (observed)

Labor

Day

Veteran's Day

Day

before Thanksgiving (1:00 p.m. closure)

Thanksgiving Day

Friday after Thanksgiving

Christmas Eve

Christmas Day (observed)

New Year's Day (observed)
Paid Time Off
Time Off package generously includes: 
Vacation

Sick Days

Personal Days

Paid Holidays

UNITED Days – To recognize the diversity of religious and cultural practices within our organization, UNITED days serve as floating holidays. UNITED days allow for flexibility in celebrating occasions most meaningful to you
To be eligible for holiday pay, an employee must first complete one day of employment.
Professional Development: Paving the Way for Success
We believe in attainable, measurable goals for career development. This begins with individual goal setting and concludes with performance evaluations at the end of the performance year.
Goal setting is a key factor in remaining productive, consistent, and effective across all roles and functions throughout the organization. By setting thoughtful, impactful goals that align to our strategic priorities and values, we can continue making a tremendous impact on the education, careers, and lives of SGU students.
As an organization committed to excellence, we are committed to supporting you in new opportunities to grow and develop your skills. As an employee, you have access to LinkedIn Learning, with its more than 17,000 virtual courses, covering a wide range of business, software, and creative content developed by industry experts. LinkedIn Learning not only reinforces our commitment to excellence, one of our core values, but it can help you meet your individual goals while enhancing skills and digital fluency across the organization— all while supporting our strategic objectives. The best part is that you set the schedule and pace, either viewing the entire course at once or in bite-sized segments.
Making Sure our Employees are Taken Care of in Every Way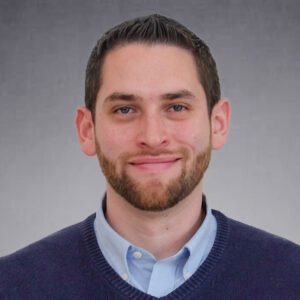 "The most interesting thing about working here is the diversity of colleagues as well as students I get to work with. Working closely with Colleagues worldwide and from all different specialties brings a global view to my everyday projects. The information and knowledge that everyone brings are insightful and eye-opening. I have never worked in a job that I felt connected with Colleagues and students worldwide, and it keeps every day a rewarding experience."
Bryan Maccarrone
Senior Manager, Admissions Operations